Sexual discontent is a painful but common problem in relationships. A lot of people believe that passion is supposed to fade over time, but the truth is that you can experience astounding levels of intimacy even in long-term committed relationships.
If you find that somewhere along the line you and your partner stopped being lovers and became best friends, or if showing each other affection has somehow started to feel unnatural and forced, then you could really benefit from a couple's sexuality intensive retreat.
To help you reconnect sexually like you once did, we've outlines 5 of the best couples sex retreats that you should consider attending.
#1. ZocDoc
Before spending thousands on a sex therapy retreat, consider exploring the resources available on Zocdoc.
Zocdoc boasts a number of local intimacy experts that can help guide you through various sexual health and intimacy issues.
With its user-friendly interface and extensive database of professionals, you can conveniently read reviews, check their expertise, and schedule appointments, all from the comfort of your home. This not only saves you money but also provides flexibility in managing your sessions.
The experts listed on Zocdoc are qualified and experienced in handling diverse aspects of sexual health, ensuring you receive quality advice and therapy tailored to your specific needs.
So before making a hefty investment in a retreat, take a moment to explore the affordable and equally effective alternatives that Zocdoc offers.
#2. IntimacyMoons Resort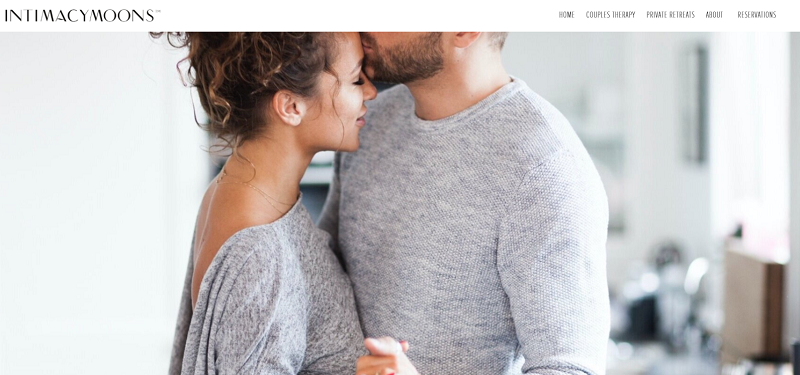 Retreat Review/Overview:
Location: Barbados and Virtual
You and your loved one can escape to this luxury couples retreat if you want to improve your sexual connection. Here in the beautiful, warm Caribbean environment, you will have expert assistance from sex therapists to guide you in re-establishing your communication with each other.
The sexuality retreats offered by IntimacyMoons will provide a lot of benefits to you as a couple and ultimately help you to understand each other better with the help of the skilled Master therapist, Marissa Nelson.
She will work with you, guiding you through various themes in your relationship and providing you with the tools to help you strengthen your intimacy and satisfaction. This results in a lasting transformation in your sexual relationship that will benefit you long after the retreat is over.
#3. Kim Anami Enlightenment Retreat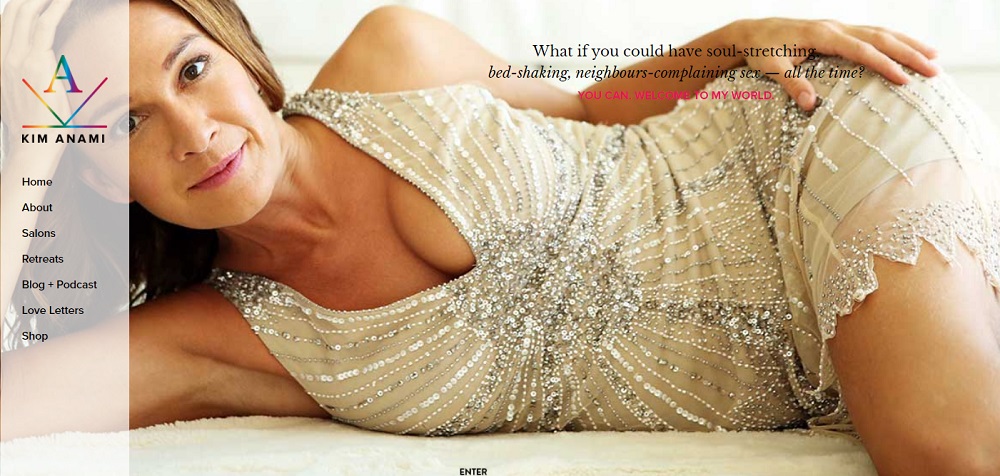 Retreat Overview:
Location: Mexico and Bali
Kim Anami is an intimacy retreat facilitator renowned for her unique and holistic approach to sexual wellness.
Her retreats are designed to help couples reconnect on a deeper level, explore their desires, and enhance their sexual connection.
Incorporating a blend of ancient practices and modern techniques, these retreats offer a transformative experience that aims to reignite passion and intimacy in relationships.
With an emphasis on open communication, vulnerability, and mutual respect, Kim Anami's intimacy retreats provide a safe and nurturing environment for couples to grow together and revitalize their bond.
#4. Sexplore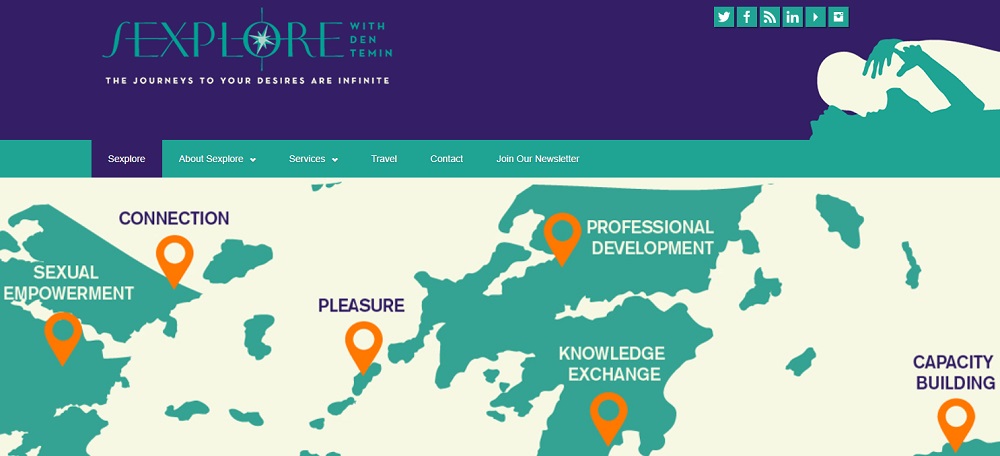 Sexplore is a sexual sanctuary that allows couples to immerse themselves in a state of sexual consciousness that helps in creating heart-opening transformations. If you and your partner are looking for a sex therapy retreat to help you regain your sexually empowered relationship then this program headed by sexual guide Den Temin is one to look into.
When you sign up for this retreat, you surrender your daily routine and start on a journey towards sexual enlightenment where your desires are nurtured and your needs catered to. Den devotes his full attention to you, sharing his intuition and wisdom to guide you through that transcendental journey of rediscovering your sexuality.
This retreat is a holistic, sensual immersion of body, mind, and spirit that will leave you and your partner re-energized and ready to re-enter your relationship with a renewed sense of your sexual power.
Enchant

Enchant is a sexuality retreat with a unique theme that is based on the concept of fun and adventure. They offer a two-day program where you and your loved one can enjoy the California sun together while working on your relationship.
The coaching sessions that you receive during these two days are broken up by exciting activities that will help you to bond as a couple and explore ways to rediscover the loving and intimate relationship you had with each other.
In addition to at least 10 hours of coaching, this retreat offers lots of luxury, romance, and pampering. It's basically a hybrid between an intensive marriage retreat and a California vacation. Enchant has one goal: To help each couple make major breakthroughs that will help them become stronger after they leave for home by not only working on them as a couple, but also individually as well.
#5. Marriage Boot Camp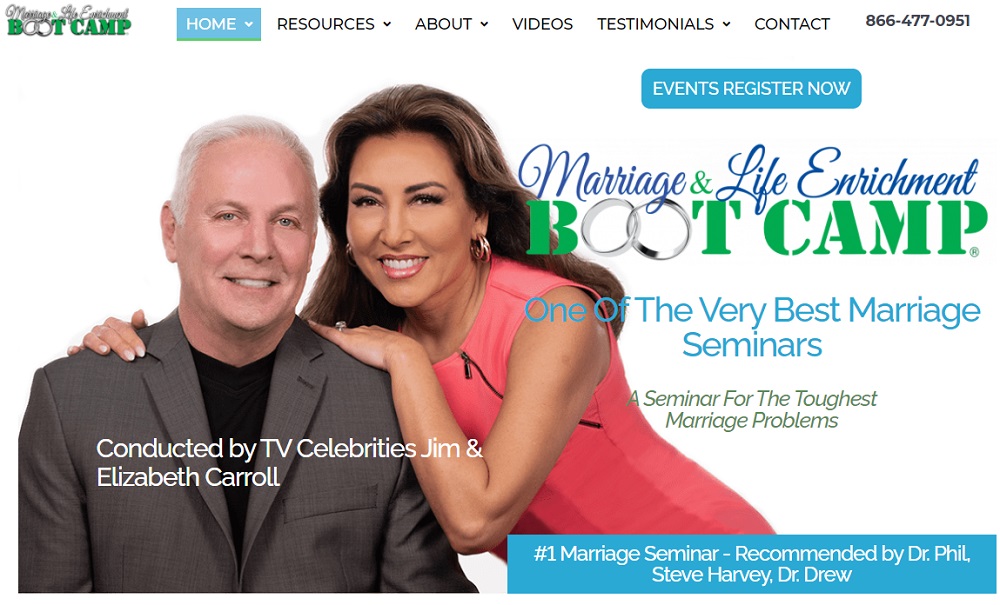 This is one of the most intensive couples sex therapy retreats in the US and it lasts four days. The Marriage Boot Camp gives couples the tools they need to cultivate a more intimate relationship. Instead of just focusing on counseling, here couples play mental games and do experimental competitions as well as complete drills.
All of this serves to bring them closer while teaching them some serious 'relationship survival' skills that they can use to continue to bring more passion and excitement into their lives for years to come. The ratio of skilled therapists and guides to the number of couples at the Marriage Boot Camp is very low, and this ensures that you get the most attention and assistance out of the time that you spend there.
Another feature that sets this particular retreat apart from all the rest is the fact that they even offer 'scholarships' to couples who need help financially.
Honorable Mention: Couples Therapy Inc

Retreat Locations:
Arizona; California (Northern & Southern); Colorado; Florida; Georgia; Hawaii; Idaho; Illinois; Kansas; Maryland; Massachusetts; Minnesota; Montana; Nevada; Puerto Rico; South Carolina; Tennessee; Texas (Austin & Houston); Utah; Washington DC; Washington State; Wisconsin.
Retreat Review/Overview:
With locations nationwide, this couples therapy sex retreat is ideal for you if you've ever found yourself searching the terms 'sex therapist in my area', 'sex counseling services near me', or even 'therapists in my area'. Couples Therapy, Inc. has a package which offers an intensive weekend therapy retreat and they also offer online therapy.
Of course, we recommend going with the actual retreat where you can get away from everything and be able to focus only on each other and what you need to improve in your relationship. When you sign up for this weekend sex retreat a highly trained sex therapist first assesses your relationship to find out what needs are most important to you so that you can start to work on that.
This retreat is based on over 40 years of research and is designed to help you cover issues related to intimacy and sexuality in a private environment. No more need for 'counseling near me' searches online. Now you can just find the Couples Therapy, Inc. location that is nearest to you and make your booking.