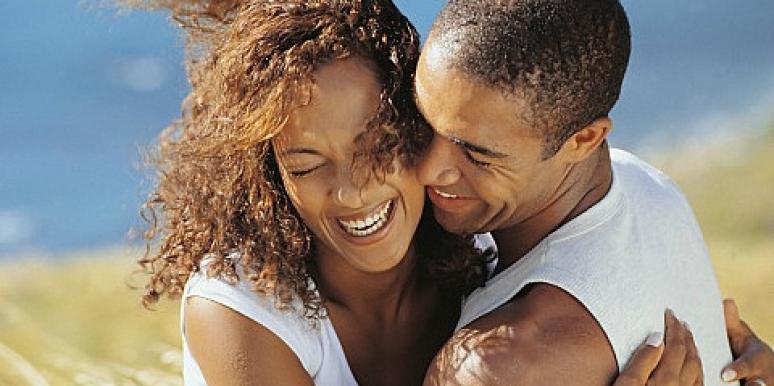 Sometimes when you look at a couple, you may think that they have the perfect marriage. They have the perfect kids, jobs, and house. Even if that is the case, I would find it hard to believe that any marriage hasn't had its hard times and ups and downs.
If you are struggling, there is definitely help. There are a significant amount of licensed counselors who specialize in relationship hardships.
Long time ago, we compiled a comprehensive list of the Top 10 Marriage Counseling Retreat in The U.S.and now we have a similar list for the state of NY.
With that being said, here are five intensive retreats in the state of New York that we recommend for couples counseling.
#1 Harmony Hill Lodging and Retreat Center
Location: East Meredith, New York
Website: www.harmonyhillretreat.com
At number one, in the heart of upstate New York, Harmony Hill Lodging and Retreat Center rest peacefully at 694 McKee Hill Road in East Meredith, New York.
Operator Chris Rosenthal, M.S., LMHC, C.HT, has experience over 25 years of coaching as well as therapy sessions for couples and individuals alike.
She has also taught over 700 students since 1988. Retreats can be between 2 and 7 days depending on the needs of the couple and coaching sessions. Sessions can encompass letting go of past hurts, buidling effective communication skills, and bringing more fun and joy into a relationship.
Each coaching session can last between 1.5 hours up to 2 and cost $125 per hour. The lodging offered on site has a variety of options. Yurts are available May through October with a range of $125 a night up to $800 per week.
The Mountain Chalet Retreat Cabins start at $195 a night and go up to $1230 a week with variations for extra adults and even children.
#2 Two Angels Holistic Healing Retreats and Services
Location: New York and New Jersey
Website: www.twoangelshealing.com
Number three on our list is Two Angels Holistic Healing Retreats and Services which have retreats in both New York and New Jersey. The two angels themselves, Deborah White, RN, M.S., HNB-BC, and Beatrice Fulciniti, M.Ed., Ph.D., have been applying their holistic techniques in many different areas amongst many different types of people for over a combined 50 years.
Retreats consist of 2 one-hour individual consultations, 14 hours of individual and couples sessions, and also a one hour post retreat consultation. The retreat runs 4 days and 3 nights and costs $3475 and include lodging at a local bed and breakfast.
#3 The RAIS Relationship Center
Location: New York and New Jersey
Website: www.theraiscenter.com
The RAIS Relations Center has offices in both New York and New Jersey which make them doubly accessible for their private intensives. Founders Christine Petrik, LCSW, and David Green have a passion for helping relationships reach their highest potential.
Utilizing the Imago therapy technique, they assist couples in healing their power struggles and disconnectedness. Although the private intensives are held in Cape May, New Jersey, it is not that far from New York City. Fees can be assessed during an initial phone call.
4. The Lighthouse Retreat And Wellness Center
Location: Croton-On-Hudson, New York
Website: www.thelighthouseretreat.com
Starting off at number five, the Lighthouse Retreat and Wellness Center can be found at 1392 Albany Post Road, Croton-On-Hudson in New York.
Catherine Anesi, LCSW, RM, Tanya Cole-Lesnik, LCSW, PLLC, Laura Dowling Shea, RM, Leslie Fabian, LCSW-R, Jessica Matero, LMHC, CASAC, Alexa Wolkoff, LCSW, Amanda Ready, LMHC, LIndsay Sutton-D'Ascoli, LCSW, and Kimberly Zawacki, LCSW-R, make up the team of practitioners at the Lighthouse.
The years of experience with different people in varying fields shared by the team brings a wealth of understanding. The couples therapy aims to work on poor communication and incompatibility amongst couples experiencing distress. Pricing and fees are available during the initial consultation call.
#5 Koumidou Center
Location: Upstate New York
Website: www.koumidoucenter.com
Yolanda Koumidou, LCSW, BCD, CASAC, C.HT, is the founder and operator of the Kimoudou Center in Upstate New York. She has been assisting people on their own journeys of self discovery for more than 30 years.
The couples retreat can focus on ideas like improving communication skills to handling negativity. There is also and emphasis on renewing intimacy and deepening the connection with your partner.
The 3 day retreat has 10 hours of sessions at a cost of $2,100 with a $150 for any additional hours after that.
So, there are quite a few variables to consider when looking into marriage intensive retreats. Hopefully this short but, by all means not complete, list of only five options in New York state is helpful to someone searching out relationship help. Keep on hanging in there and good luck!