There are many different reasons to be horny. Sometimes it's because you're sexually frustrated, but other times it can be for no reason at all!
Either way, there are ways that you can stop being horny and get your mind off sex for a little while.
The following 10 methods will help take your mind off things and make sure that you feel better about yourself the next day!
Best 2 Platforms to Discuss Your Horniness Discreetly With a Doctor 24/7
Best Overall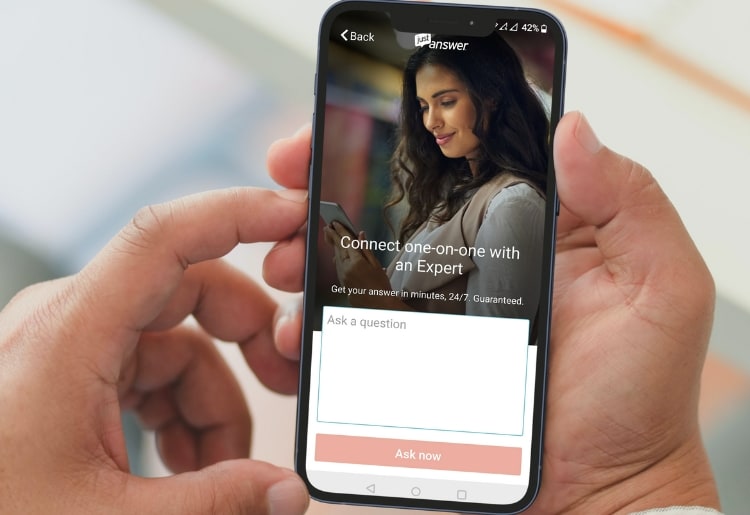 Runner-Up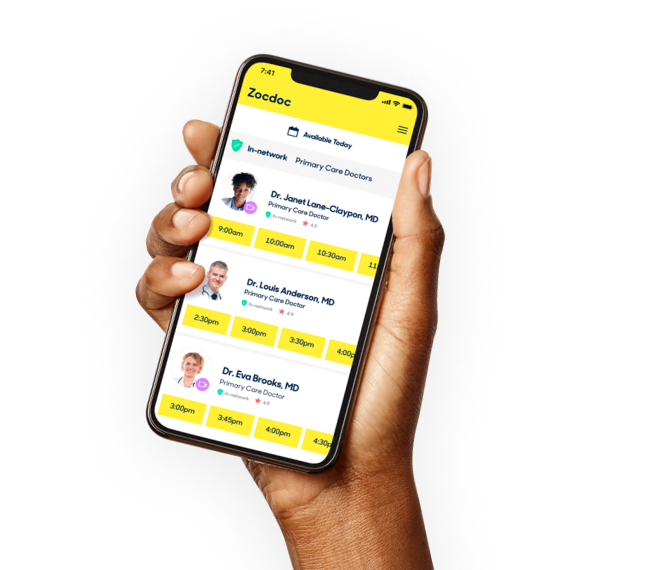 Understanding Your Sex Drive
Our sex drive, also known as libido, varies greatly from person to person. It's influenced by a multitude of factors including hormones, stress levels, physical health, and emotional state.
Researchers have found that discrepancies in sex drive are one of the most common reasons couples seek out therapy.
Understanding your sex drive is the first step towards controlling your sexual desires. This involves being aware of your values, feelings on monogamy, cheating, and different sexual activities.
Compulsive Sexual Behavior
Compulsive sexual behavior, also referred to as hypersexual disorder, is characterized by an obsession with sexual thoughts, feelings, or behaviors that affects one's health, job, relationships, or other parts of life. T
his is when sexual desire stops being a source of pleasure and starts being a source of distress. If you find yourself dealing with habitual sexual behaviors, it may be worth seeking professional help.
Is Having a High Sex Drive a Problem?
Having a high sex drive isn't inherently a problem. It becomes an issue when it leads to distress, impacts your daily life, or results in harmful or risky behaviors.
If you're concerned about your sex drive, it's important to seek help from a healthcare provider or a mental health professional. They can provide guidance, support, and if necessary, treatment options.
How to Control Sexual Desire: Ways to Control Your Sexual Urges
1. Identify the Things That Trigger Sexual Urges
The first step in controlling your sexual urges is to identify what triggers them. This could be certain situations, people, places, or even specific thoughts. Once you know your triggers, you can work on strategies to avoid or manage them effectively.
2. Know the First Line of Defense
When erotic thoughts and feelings arise, it's crucial to have a first line of defense. This could be as simple as interrupting the sexual fantasies by stopping yourself right there. Other techniques might include focusing on other tasks, practicing mindfulness, or engaging in physical activity.
3. Abstain from Drugs and Alcohol
Substances such as drugs and alcohol can lower inhibitions and increase sexual desire. Abstaining from these substances can help you maintain control over your sexual urges.
4. Talk to Others Who Can Help
Having a support system in place is crucial. This might be a trusted friend, family member, or mental health professional who you can talk to about your feelings and concerns. They can provide advice, reassurance, and strategies for managing your sexual desires.
Check Out: How to Lower Sex Drive Instantly
5. Avoid watching porn
One way to stop being horny is by not watching porn
The internet has made it so easy for people who are looking get their rocks off without having the hassle of going out into public or dealing with all sorts relationship issues that can arise from jumping into bed right away.
One problem however, this solution also comes at an expense: you'll find yourself becoming obsessed and craving sexual gratification constantly if left unchecked.
6. Stop Looking at highly sexualized photos on social media
The internet is an amazing place, but it can also be a breeding ground for things that are not so good.
One of the most common types of sites people go to on the web are social media.
Sites like Instagram and Facebook have become huge in recent years due to their convenience and cool features.
But there's one problem with these sites: they make people horny!
The more you look at photos or videos of other people, the more likely you'll want to do naughty things yourself.
And while this might sound fun at first, it can lead to some pretty negative consequences if allowed to get out of control.
So if your sex drive has been going crazy lately, try removing yourself from social media for a little bit and see how much better your cravings for sex decrease.
7. Have date nights with your wife/husband
Do you feel that your horniness is getting out of control? If so, it might be time to start going on more date nights with your spouse.
This will not only help you get rid of the extra pent-up energy in a healthy way, but also give you an opportunity to bond and reconnect with each other.
You don't have to spend a lot of money either. Find something fun and inexpensive to do together!
8. Don't Subscribe to hookup dating sites
It's easy to get sucked into the world of hookup dating websites. You log on and find someone who matches your profile preferences, then send a message with a sexy opening line, and finally meet up for some hot times.
But you know what?
It can be really dangerous to put yourself out there like that.
Not only are these sites riddled with scammers, but you're also putting yourself in danger of physical violence or sexually transmitted diseases.
So if you want to keep your horniness under control without the risk of being hurt or getting an STD, just avoid hookup sites altogether.
9. eliminate your exposure to sexually explicit material on YouTube
If you are experiencing chronic horniness, there is a good chance that you are watching YouTube videos with sexually explicit content.
This type of material will trigger your brain and body to respond as if it was actually happening in real life.
If you want to stop the urge and decrease the frequency of these events, then we recommend cutting out this habit altogether.
Most people do not realize how much time they spend on YouTube until they start tracking their usage online or on an app like RescueTime.
It can be shocking for some people to learn just how much time is spent per day viewing sexually graphic images, which translates into hours each week and even years over a lifetime.
By stopping this viewing behavior now, those who have been struggling with sexual urges might find it worth it to avoid going to YouTube altogether.
10. Consult a professional
Talking to a professional therapist can help stop being horny. When we talk about sex, we often think of it as something that is done for pleasure and intimacy between two people who love each other.
But there are many different reasons why someone may feel sexual desire, and some of those reasons could be problematic or unhealthy.
If you find yourself feeling constantly aroused by people, images, or fantasies even though you don't want to be sexually turned on, then talking with a counselor might increase your understanding of the root cause of the issue.
11. Focus on forming nonsexual relationships
In our society, it is difficult for people to form non-sexual relationships. We live in a world where we are constantly surrounded by sexual imagery and messages that tell us that having sex will make us feel better.
The more we have sex, the less likely we are to connect with others on a deeper level because of the increased focus on physical intimacy.
It's easy to get lost in this cycle and not know how to break out of it.
Focusing on connecting with people in a nonsexual manner will help you form healthier connections with others around you.
12. Exercise More Often
Exercise is well known to reduce stress levels, but it can also help curb unwanted thoughts and feelings.
For people who experience high levels of sex drive or feel relentless sexual urges, exercise may be the key to controlling these desires.
A recent study found that engaging in physical activity for at least 30 minutes per day was associated with a decrease in the frequency of sexual thoughts.
Additionally, increased frequency of exercise has been linked to greater self-control which could lead to less risk-taking behaviors such as unprotected sex which might increase one's chance of contracting an STD.
All this information combined makes exercising seem like a pretty good idea!
13. Eat healthier foods
If you are feeling constantly horny, it's time to take a step back and evaluate your diet.
A high-protein, low-carbohydrate diet can increase levels of hormones that regulate appetite, leading to decreased sex drive.
Feeling constantly aroused can be very distracting and interfere with work or other daily responsibilities.
Instead of heading for the freezer or pantry when you feel yourself getting hungry, try these healthy snack options instead:
1) Raw veggies like cucumbers and celery sticks dipped in hummus
2) Fresh fruit like oranges or strawberries
3) Trail mix made up of seeds, nuts, and dried fruit without any added sugars
14. Focus on learning a new skill
Have you ever felt like it's not fair that you can't control their horniness?
You may be experiencing something called "sexual addiction." If this sounds like you, know that there are other options.
There are many different things you can do to help yourself cope with your cravings, such as learning a new skill to stop being horny.
Learning a new skill by watching an online course can keep your mind off sex.
15. Set Goals
Do you ever feel like your sex drive is out of control? You're constantly horny and always thinking about getting laid.
It's not just a problem for you, it can be difficult to maintain healthy relationships with other people because you're so obsessed with wanting to have sex.
If this sounds like something that could be happening in your life, then we want to share some tips on how to stop being horny!
One way is by setting goals, and rewarding yourself when the goal has been met.
For example: if you go an entire day without looking at sexually charged images, then reward yourself with ice cream.
Another strategy would be to take up a hobby that prevents boredom (e.i. basketball, exercises)
How to Boost Your Libido
Here are some ways that can help you boost your libido:
Reevaluate your medication: Certain drugs, such as birth control pills, antidepressants, and beta-blockers, can diminish sexual desire as a side effect. Consult with your healthcare provider about these medications and inquire about potential alternatives.
Incorporate aphrodisiacs into your diet: Certain foods are known to naturally boost libido. For instance, raw oysters and chocolate are renowned for their aphrodisiac properties.
Cultivate sexual confidence: Being in a fulfilling intimate relationship often leads to increased sexual confidence. Sex is a pleasurable experience between two consenting adults, and satisfaction in this area can contribute to the longevity of the relationship.
Prioritize relaxation: Stress can be detrimental to your sex life. Allocate time for relaxation and meditation to clear your mind of distractions and pressures. These factors not only lower your sexual desire but also impact your overall sexual behavior.
Final Thoughts
Controlling sexual desire is about understanding your own body and emotions, and establishing healthy habits and boundaries.
It's perfectly normal to experience strong sexual desires, but it's also important to manage these feelings in a way that respects your own well-being and the well-being of others.
If you're struggling with managing your sexual desires, don't hesitate to seek professional help. Remember, you're not alone, and there are resources and people who can help.
Frequently Asked Questions
How do I stop the urge of horniness?
Controlling sexual urges or feelings of horniness can involve a number of strategies. This may include distraction techniques, such as focusing on other tasks or engaging in physical activity. Mindfulness techniques can also help by allowing you to acknowledge these feelings without acting on them. In some cases, avoiding triggers such as certain situations, people, or types of media content may be beneficial.
Why am I so much hornier now?
Increased sexual desire or horniness can be caused by a variety of factors. This may include hormonal changes, increased stress levels, or changes in your physical health or emotional state. It could also be a side effect of certain medications. If you're concerned about an increase in your sexual desire, it may be worth speaking to a healthcare provider.
How long does female horniness last?
The duration of sexual desire or horniness can vary greatly from person to person and can be influenced by a number of factors. For some, these feelings may be fleeting, while for others they may last for longer periods of time. It's also worth noting that sexual desire can fluctuate throughout a woman's menstrual cycle due to hormonal changes.
How much horniness is normal?
Sexual desire or horniness varies greatly from person to person. What's considered "normal" can depend on a variety of factors, including age, overall health, and individual differences. It's important to remember that there's a wide range of what's considered normal when it comes to sexual desire. If your level of sexual desire is causing distress or impacting your daily life, it may be worth seeking professional advice.
What is the peak of horniness?
The "peak" of sexual desire or horniness refers to the point at which these feelings are at their strongest. This can vary greatly from person to person and can be influenced by a number of factors, including hormonal changes, stress levels, and physical and emotional health.
What causes horniness in female?
Sexual desire in women can be influenced by a variety of factors. This may include hormonal changes throughout the menstrual cycle, physical attraction, emotional closeness, or certain types of stimulation. Additionally, factors such as stress, overall health, and certain medications can also affect a woman's level of sexual desire.
What are the two types of horniness?
The two types of horniness typically refer to spontaneous and responsive desire. Spontaneous desire is when sexual drive occurs spontaneously without any obvious trigger, while responsive desire is sexual interest that arises in response to sexual arousal or stimulation. Both types are completely normal and can vary from person to person.